Class 1 and 2
Croeso I'r Dosbarth Nursery
Meet the Nursery team   
As a nursery team we understand the importance of this early educational experience and how this can shape the attitudes of our young learners in later life. We work very closely with families to offer support and comfort to ensure the transition from home to school runs as smoothly as possible. Our main priority as practitioners is to ensure every child in our care is safe, happy and equipped to learn.
During your child's time in Nursery they will be learning many of life's vital skills, such as speaking and listening and good turn taking. Most importantly they will be having lots of fun along the way building confidence and forming positive relationships with both peers and staff.

What your child will need:
Appropriate clothing for outdoors e.g. coats in the winter and sun hats in the summer.

A clear labelled water bottle. As we are a healthy school we only accept water.

A spare change of clothing to be kept in their bag.

All items of clothing clearly labelled with your child's name

A weekly donation of fruit to share at snack time

A weekly contribution of £1 into our Nursery piggy bank. Please note this is not compulsory, however all funds raised are spent directly on Nursery children.
Spring Term
Welcome back to school and Happy New Year! We hope that you have all had an amazing break.
Our first two weeks back are "Back to Basics" where we will be settling the children back in to their routines and recapping previous learning.
Monday 21st January 2019 will be our project launch day. Details about this will be revealed closer to the time but we are so excited to be starting another exciting project with the children.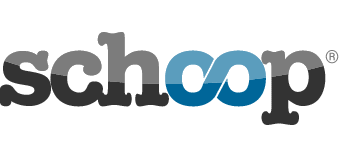 The Schoop Communication System is now fully embedded. At this point in time we are no longer sending communication to you via our current method of pupil post / text messages, but instead all communication is via Schoop.
Schoop is an app that allows us to communicate with parents via a mobile device such as a mobile phone or tablet. The app allows us to send information directly to your mobile device. Examples include:

> Information Letters
> Newsletters
> Calendar of Events
> Reminders of Special Events
To install the app please go to the 'Parents' section of the website and click on the 'Schoop' link. The instructions to download the app are available here.